617-407-9070
10% off for new clients
You can Print the coupon to get discount
Coupon expires 04/29/23
Le Strada
Exclusive Italian Shoes in Boston, MA
For Men and Women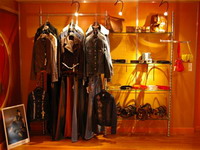 Roberto Cavalli, Baldinini, Cesare Paciotti, Gianmarco Lorenzi
Italy's best in the heart of Brookline Village Designer Shoes at your local village Brookline, Massachusetts - How you can satisfy the desperate urge of a woman's finest desire:.Italian shoes. Nestled in the heart of Brookline Village, a cozy comfortable atmosphere surrounds the sweet soft leather of all the European cut shoes. Le Strada offers an extensive fresh selection of shoes and accessories for the fashion lovers.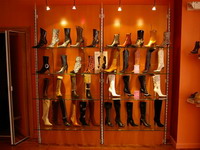 Latest styles shoes in Boston, MA from the famous designers
The boutique for the well-heeled opened in September 2005, and offers all Italian made shoes for relatively reasonable prices .With the international travels to Italy the ability to purchase the shoes and reasonably low cost is due to buying all the shoes at wholesale prices directly from the European factories.
Wedding Shoes in Boston collection from the best designers around the world!
Visit our boutique for the most comfortable pair of shoes to match your dress and your occasion formality. Huge selection and the best prices attract many shoes lovers to our footwear shop in Boston.
Come in down for glamorous pair of bridal shoes, heel shoes, flats, pumps, sandals, shoes in Brookline for every special occasion- we are here to help with your choice!
The Best Prom Shoes in Boston in number of styles, colors from European designers for your big night!
Would you like to look stunning on your special night? The perfect and most comfortable prom shoes in Brookline easy to dance in and feel like a queen are waiting for you in our shoes boutique in Boston area.
Variations in colors, sizes, styles , affordable priices allow you to find the perfect prom shoe in Brookline to match your prom dress. LeStarda is the place to get the finest prom shoes, casual shoes, any occasion shoes in Brookline for your feet!
Visit our European shoes boutique for a best footgear today!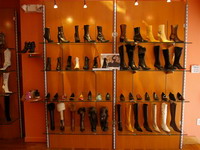 Located on Harvard St., owner Steve Shayevich opened his store when he realized that it was a shortage of good quality fashionable shoes in the Boston area, even the ones he did find were conservative at best. His loft style store showcases enticing European designs for the shoe worshipper in all of us. From Men's European styles to Roberto Cavalli handbags, Le Strada can fit any personality that walks through the door. All the styles range from casual footwear to the pointy toed, heels, to the good quality funky style. A wide variety of both men's and women's shoes at reasonable prices and a European flair that is what store has to offer to anyone who walks in.
European and Italian shoes in Boston, MA in many styles and colors are waiting for you!
Address and Phone Number
Hours of operation:
Monday-Saturday 10:00AM - 7:00 PM
Sunday 12:00 PM - 5:00PM
More about European shoes and Italian shoes in Boston