Auto Precision - Watertown, MA
CENTER FOR COMPLETE AUTO REPAIRS & COLLISIONS SERVICES
Boston and Watertown car repair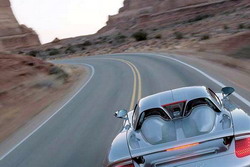 Meet Anatoly Prokupets, owner of Auto Precision body shop. Anatoly's approach to his business ensures, that all orders receive his attention. Moreover, Anatoly is Licensed Auto Appraiser, and you can always get his professional consultation for free. This body shop is using the industry's best technology and tools, while maintaining premium hallmark customer service. Anatoly concentrates on scheduling and estimating all of the orders. He's striving to maintain Watertown and Boston standards of quality and timeliness of work. Auto Precision staff will guide you through the process, you receive the attention you deserve, you need and you want.
If you have ever been in an accident and your car is out of shape, just give them a call today, where you, the customer, is understood and all your problems are solved. Insurance claims will be promptly handled. This body shop takes care of everything: from major to minor car repairs on all cars and makes.
Body shop in Boston and Watertown, MA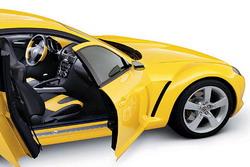 At Auto Precision body shop, they have the most
qualified technicians in Watertown
, Boston and surrounding area. The staff has ASE and other certificates, which ensures the highest quality of their work. Anatoly offers the latest technology in collision repairs to ensure, that vehicles are restored to their pre-accident condition, the success of Auto Precision body shop is possible because of the high quality standards, desire to fulfill customers needs, total commitment to 100% satisfaction for every customer. The shop technicians will do whatever it takes to make the customers happy.
Auto Precision Auto Body Shop
They repair all makes and models, the estimate is always free with no appointment necessary, however, Anatoly recommends calling for an appointment before hand, to avoid a wait. Auto Precision auto body shop has "Direct Repair" agreements with the most known and popular insurance companies to make your repairs faster. The customer is number one for Anatoly, he and his technicians will take care of everything in a timely manner to save customer's time and money.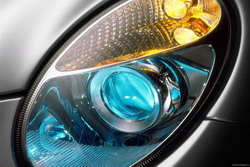 Body Shop Services
Auto Precision body shop offers services, ranging from
wheel replacement
to
engine rebuild
and bodywork and only certified technicians are hired to work here. Anatoly owns a full service collision auto body shop with considerable experience, every job is guaranteed, all vehicles will be 100% returned to its pre-loss condition, with a warranty on all car repairs completed at Auto Precision body shop.
Body Shop motivation
Customer satisfaction, highest standards on all repairs motivate Auto Precision body shop to their great
performance in fixing cars
. Since the cars and technology get more and more sophisticated, we continually stay in touch with the latest leanings and modern tools. Customer satisfaction is still our first priority for many years.
Body shop contacts
It's your time and money, see it spent at a body shop that does his job right and quickly. They also rebuild and restore full-size trucks, dump trucks, and vans. If you have a questions about services, please call or visit the best body shop in Boston area to find out what they can do for you.
Office Hours:
Business days: 8:00 a.m.- 6:00 p.m.
Saturday: 8:00 a.m. - 2:00 p.m.



Address and Phone Number
Proudly servicing: Watertown, Newton, Needham, Dedham, Boston, Brookline, Brighton, Allston, Framingham, Natick, Ashland, Waltham, Somerville, Lexington, Wellesley and many more towns and cities in the Greater Boston area.
---