Bell Air Moving in Dedham,
Boston and Boston Area, MA
Bell Air Moving in Dedham, Boston and Boston Area, MA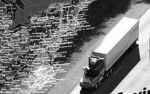 Bell Air Moving top priorities are always a good customer service and integrity. No hidden fees, no surprises. Our company located in Dedham, MA offers affordable moving and serves Boston and Boston Area, MA. We will help you to relocate your home or office across Massachusetts and to any destination in the East Coast. Clients who have used other companies' services in the past told us, that our personal touch, professionalism and customer care is what sets us apart. We are proud of our reputation, for long distance or local moves.
Call Bell Air Moving at 617-968-6633 or toll free at 1-877-475-5315.
No Job Too Small!
Free estimation in Dedham, Boston and Boston Area, MA
Feel free to call us or stop by our office located in Dedham MA, serving Dedham, Boston and towns and cities of the Boston Area. Please call us and we would be happy to discuss moving services or our range of supplies to help you with storage, packing, shipping and relocating. Contact us today by phone or in person for a free estimate. Whether you re moving across the country, or across the city, Bell Air Moving is ready to take care of all your relocation needs in the cities of Dedham, Boston and Boston Area, MA.

Maximum convenience in Dedham, Boston and Boston Area, MA
Bell Air Moving is licensed, certified and insured. We will satisfy all your requirements, whether you would like to relocate your office, home or apartment. We have years of experience with all moves. All your relocations will be very easy, painless and inexpensive with our experienced staff. Movers from our company always deliver excellent results by working hard. Bell Air Moving experts provide all types of office moves, including office furniture moving, computers, and fragile equipment.

Our experience in Dedham, Boston and Boston Area, MA
We offer free estimate with absolutely no obligation and no charge, our representative will calculate the total time and cost for your office or home move and will send you paperwork with detailed plan, what should be done, including amount of packing materials and labor, scheduling, choice of right size of track and many other details. One of the most important things is that your business would not be interrupted. Minimum of stress and time, maximum convenience, No Job Too Small!

Our customers in Dedham, Boston and Boston Area, MA
You can also count on Bell Air Moving to help you with packing supplies, international shipping, furniture moving and much more. You can trust us with your treasured pieces and any valued antique. We have many years of experience; you are welcome to take a look at past customers' testimonials, because it is one of the best ways to judge a company: to check out what the customers have to say, you have this possibility and we are proud to share their comments with you. Gentle, quick, at the reasonable, fair price for furniture moving! Moreover, we offer discounts for senior citizens.

The best solution in Dedham, Boston and Boston Area, MA
Bell Air moving is the best solution for relocation of your home or office across Massachusetts or to the East Coast because of our qualification, very affordable prices and superior customer service. Our payment options are very flexible, we accept all kinds of credit cards, cash, checks and money orders. If you are going to relocate your home across to the East Coast, Bell Air Moving is the best solution and affordable moving! We are ready to move you to any destination!
No Job Too Small!
Proudly servicing: Watertown, Newton, Needham, Dedham, Boston, Brookline, Brighton, Allston, Waltham, Rochester, Roxbury, Jamaica Plain, Cambridge, Boston, Brighton, Newton, Needham, Brookline, Framingham, Natick, Ashland and many more towns and cities in the Greater Boston area and we will move you to any destination across Massachusetts and to the East Coast.

---