General, Cosmetic, Implant and Laser Dentistry in Brookline, MA
If you are looking for the Dentist in Brookline, MA then "A plus dentistry" is a perfect choice for you. With a great list of services they offer you can get any dental procedure you might need. All you need is just make an appointment.
For the perfect smile and oral health it is necessary to have all the dental procedures done in time and professionally. And "A plus dentistry" is there for you since 2005 to give you the smile of your dream providing General dentistry in Brookline, MA.
Services that A plus dentistry provides vary from Tooth whitening in Brookline, MA to really complex procedures like Dental implants in Brookline, MA for example.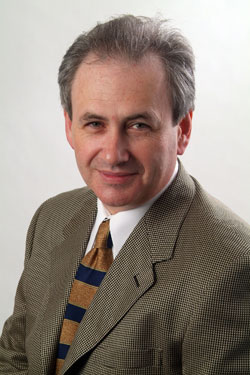 Today different new technologies are widely used in dentistry. One of such procedures is a laser dentistry. You do not need to look for Laser dentist in Brookline, MA because A plus dentistry offers such procedures.
And of course with A plus dentistry you also get your own Cosmetic Dentist Brookline, MA. Cosmetic Dentistry is a special treatment that improves your smile and of course your dental health. Cosmetic Dentistry includes a great number of different procedures such as tooth straightening, whitening, replacement of teeth and tooth restoration. All these techniques and methods can turn you smile into a beautiful and natural healthy smile in just several visits to the dentist. How often do you meet people with perfectly straight teeth? Certainly every day, and it is almost impossible to find a person whose teeth are naturally straight. Most people have teeth that need a little help to grow into their most functional and beautiful positions. Even adults' teeth can still grow gapped crooked when wisdom teeth erupt. Another interesting option is veneers. These are thin, specially-made shells designed to cover the front surface of teeth. Usually they are made from special durable resin composite materials or porcelain. Veneers can be used to fix teeth that are chipped, broken or simply discolored.
Address and Phone Number
Another very popular procedure these days Invisalign™ and of course A plus dentistry offers Invisalign in Brookline, MA. Invisalign is a great alternative to braces. In this procedure custom molded aligners are used to reposition your teeth and make your smile perfect. They are clear and almost invisible – that is why most people now prefer invisalign instead of regular braces.
Crowns and bridges may not be the only option when replacing missing teeth. Dental implants can give just perfect a smile that looks natural. This is a pretty complex procedure - they are surgically placed below your gums over a series of appointments.Implants give great stability because they fuse to the bone. Integration of the implants into the jaw-bone also helps your new teeth be more natural.
All the financial questions are also being solved easily. Our stuff always works with you to make sure that your insurance covers the services you need and to allow you to utilize all the benefits. And with reasonable prices it is possible to meet you requirements.
For additional information about us and our services visit Dentist in Brookline.
---